INCIRCLE Knowledge Platform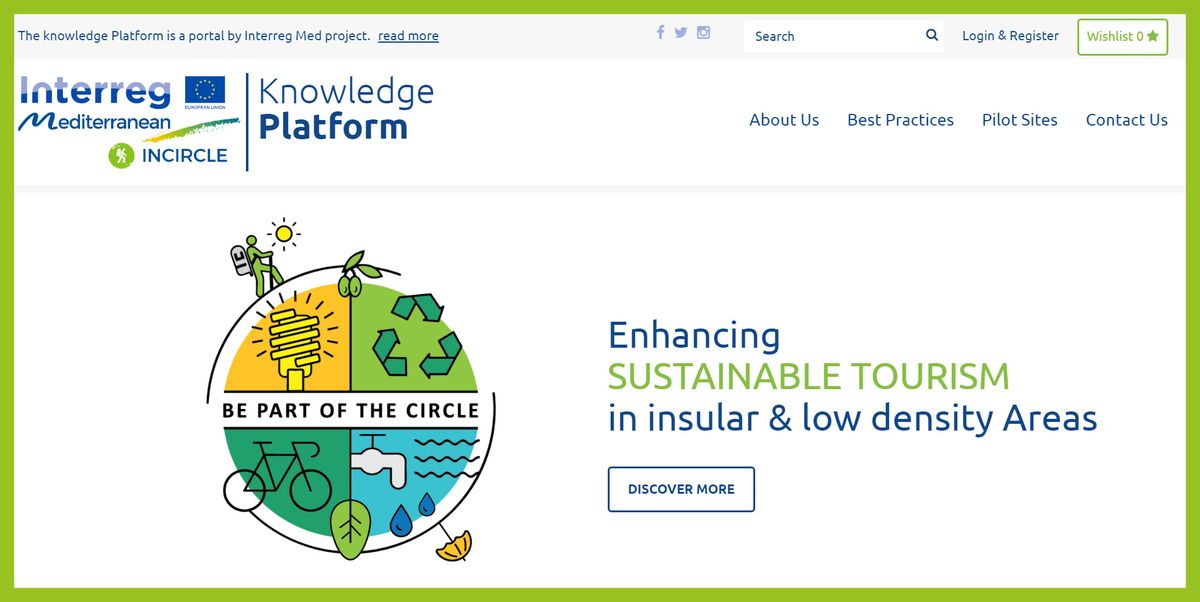 The INCIRCLE Knowledge Platform is an online tool that gives everyone the chance to become part of the circle and exchange already acquired knowledge, tools, methods and good practices in the field of circular economy applying to the tourism sector, ensuring further transferring and capitalization of existing knowledge in the sector.
The INCIRCLE Knowledge Platform enhances the knowledge previously acquired in the field and ensures the availability, "circularity" and usability of this knowledge and a set of solutions collected and tested in the MED area.
The platform aims at:
- Collecting, cataloguing, promoting and sharing of tools, methods and best practices on the theme of circular tourism identified through project activities related to the different territories, with the aim of pooling problems and solutions by sharing models of reference that in other contexts have proved successful;
- Promoting and sharing of "circularity" indicators developed within the project;
- Ranking and subsequently benchmarking of policies and practices on the subject of circular tourism of project partners and external users of the programme area through a self-assessment tool;
- Acting as an online repository for the collecion of solutions and outputs developed by INCIRCLE and other MED and Interreg projects active in the field of sustainability and of the principles of the circular economy applied to tourism.
---
The platform's target group consists of local, regional and national public authorities, sectoral agencies, infrastructure and public service managers, interest groups including NGOs, research and higher education bodies, SMEs, business support organisations, international organisations, EEIG (European Economic Interest Groups), civil society.
To access the platform: https://incircle-kp.eu/
To learn more about the platform contact us at: helpdesk@remove-this.incircle-kp.eu